Five Tips For Picking An Epoxy Floor For Your Needs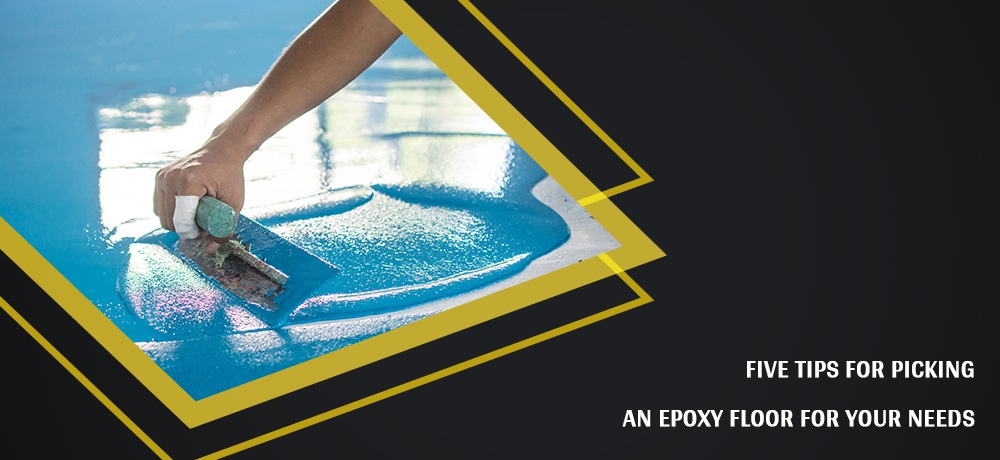 When you work on the flooring of homes, there are various aspects you have to handle. Through the pandemic, it was challenging to complete jobs like repairing and re-doing floors because there were too many variables. With the number of people infected with the Coronavirus, companies were making changes to get through the process. Most of the companies getting through the process were having their staff work remotely and coordinate online, but that was something that we could not handle.
We worked with clients depending on how comfortable they were when we asked them for an in-person meeting. Many did not want to meet because they did not want to catch the Coronavirus, while others were open to meeting as long as all precautions were taken. When it comes to finding the right team to assist with your following requirements, you want to make sure you are picking the right team. They should be capable of making the changes you are looking for while being cost-effective and giving you the quality you seek. Here are some of the pointers we gathered to assist our clients with finding a great company to solve their flooring needs.
Tip #1: Know the types of Epoxy Flooring available
There are many aspects of flooring most people might not be informed about if they have not done their homework or do not work in flooring. The best way to approach such a situation is to work with someone who would inform you along the way or learn about it before beginning conversations. The whole point of the process is to invest in a floor that would last, so you want to make sure you work with something long-term.
Tip #2: Know the strengths and weaknesses of all floors available
Each different flooring option that you plan on working with has its own pros and cons, and you want to make sure that you find the right balance between all the available options. While some might be strong, they might not match what you are going for when you are getting through the process, and while others might not be the strongest, they might have a different vibe that they work with. They could be what the room needs and work well with the furniture. Additionally, people should pay attention to the structure of the house and the changes that they have to get through.
Tip #3: Put serious thought into what the room will be used for, then choose your epoxy floor type
The use of the room makes a lot of difference because the more the room is going to be used, the better and long-lasting the tiles should be. There are some exceptions that they would have to work with but if you are planning on using a room a lot, account for the tiling that you would be getting done. There are some exceptions considering people spent a lot more time in their houses because of the pandemic, which was another reason why everyone wanted to make changes to their floors and rework or renovate their houses.
Tip #4: Know that epoxy can do many things, but it's not a magic wand
When working on the floor, there is a lot that you can do with epoxy. It works and makes a lot of processes easy, but you would have to consult the experts so they tell you the amount they can get done and how it would benefit them. There are other changes they have to get through and account for their shortcomings, depending on the team you are likely going to work with.
Tip #5: Ask the questions before choosing a floor, not after it's in
Once you lock on the requirements, let the team handling them get through the process. You should not be making changes to the process after finalizing everything because some of these changes could cost you a lot of money. Re-doing work that you greenlit can be challenging and expensive to get through, and making changes would mean you purchased the equipment.
If you are looking for a company that can assist with re-doing the floors or Epoxy Flooring Contractor in Lancaster, PA, get in touch with us at City Epoxy. We have worked on these requirements for much longer than two decades and would be more than happy to assist our clients who are getting through the process. Before we begin, we understand our clients' requirements and work backward to get through the process. If you want a better understanding of the services we provide, please click here. If you want to get in touch with us or think we can assist with a need, please click here.
---
---