How This New Basement Epoxy Flooring Trend Could Affect You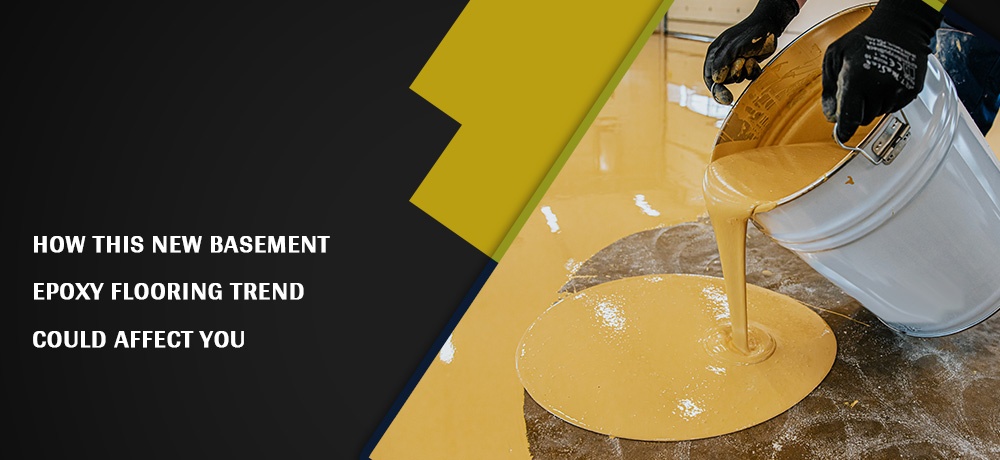 Basement flooring should be slip-resistant, durable, and easy to clean to ensure it does its job and lasts for a long time.
However, not all epoxy floors have the same advantages, as some are more impact-resistant than others. So it's essential to make sure your needs match your flooring choice, style, and budget.
Also, when renovating your basement floors, it's crucial to avoid 'moisture' which is considered the kryptonite for epoxy floors. It's a conversation that regularly comes up when bidding for jobs and installing epoxy flooring.
Therefore, if epoxy flooring gets installed correctly and there is no moisture collected, there will be no need to replace flooring if your basement gets flooded. However, if installed incorrectly, you will have to replace the floor if it floods, which will be costly.
So, it's vital to do your diligence and hire a contracting company that knows the trade inside out and can install classy basement flooring that will last for years to come.
If you require assistance with flooring in your basement or any other area of your home, get in touch with City Epoxy LLC. today.
With over fifteen years of experience, we will help you install premium epoxy flooring.
Our mission is to provide expert installers with the highest quality materials for various substrates and applications to create a lasting impact. We also specialize in borders, inlays, cove base, and custom color combinations for epoxy flooring.
We offer epoxy flooring services for commercial kitchens, kennels, vet clinics, and hospitals. We also assist with flooring for our clients' boats.
We serve clients across Lancaster, Harrisburg, Reading, York, Hershey, Allentown, Williamsport, Edison, Pennsylvania, Towson, Elkton, and Maryland.
If you have any questions about Epoxy flooring, please get in touch with us by clicking here. To learn more about the other services we have to offer, please click here.
---
---