Why You Should Choose City Epoxy LLC.!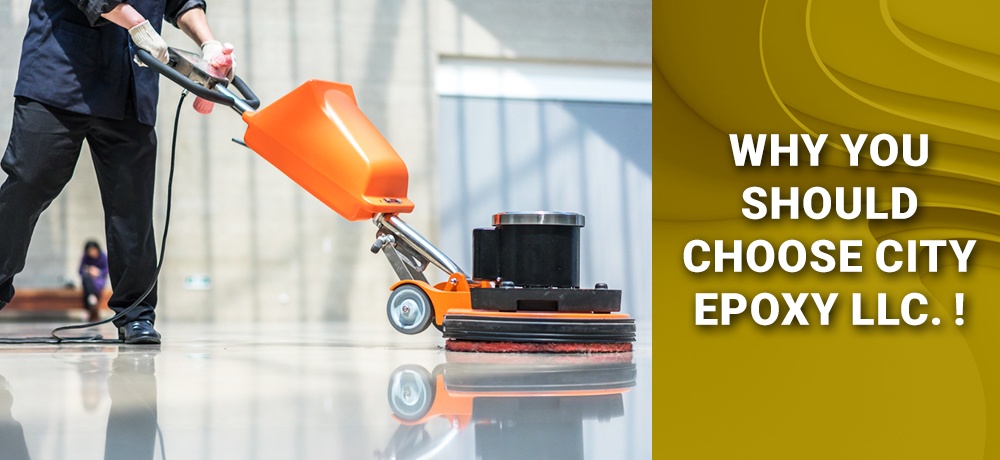 Long-lasting, slip-resistant, and waterproof are just some of the excellent characteristics associated with epoxy flooring. However, if you want to ensure that your epoxy flooring looks stylish and fits within your budget, it's essential to hire an epoxy flooring contractor.
When looking for an epoxy flooring contractor, you need to carry out thorough research to find someone that exceeds expectations. You also need to scan through online reviews and contact a few people who've worked with them.
At City Epoxy LLC., we are confident about the solutions we deliver and will not shy away from giving you references. Besides, we will be delighted to tell you why we are a leading name in the epoxy flooring industry.
We have been in the epoxy flooring industry for over fifteen years and have produced many satisfied clients. If you're looking for an epoxy flooring contractor, here are a few reasons why we stand out from the rest.
Experience
We have been installing epoxy floors since 2005 throughout the United States and abroad. During this period, the epoxy flooring industry has changed significantly, and we have stayed up to date with the latest trends to ensure we evolve with it.
Qualifications
Our certified installers have all the training and knowledge to handle anything that arises on a job. Besides, our passionate owners and dedicated employees strive for excellence and take pride in every project.
Expertise
We are certified to install five types of Epoxy flooring, which gives our customers access to a wide range of options. Each flooring has a different use, price, and quality, and we do our best to guide clients on which one is most suitable to their requirements.
Quality
We are committed to only using quality resin-rich epoxies. Therefore, customers can be confident that they are getting the best products on the market. Our flooring materials are also low VOC which ensures they are safe.
Affordable
We understand that flooring is a substantial investment, and that's why we aim to provide competitive pricing. We also add value by offering transparent quotes, so customers know what they are getting charged for in advance.
As a top epoxy flooring contractor in Lancaster, Pennsylvania, we ensure that we exceed expectations. Our team specializes in epoxy flooring projects for commercial kitchens, kennels, vet clinics, and hospitals. We also assist clients with flooring for boats. We serve clients across Lancaster, Harrisburg, Reading, York, Hershey, Allentown, Williamsport, Edison, Pennsylvania, Towson, Elkton, and Maryland.
To learn more about the services we offer at City Epoxy LLC., please click here. If you have any questions about how we can help you, get in touch with us by clicking here.
---
---