A Beginner's Guide To Epoxy Flooring Care And Maintenance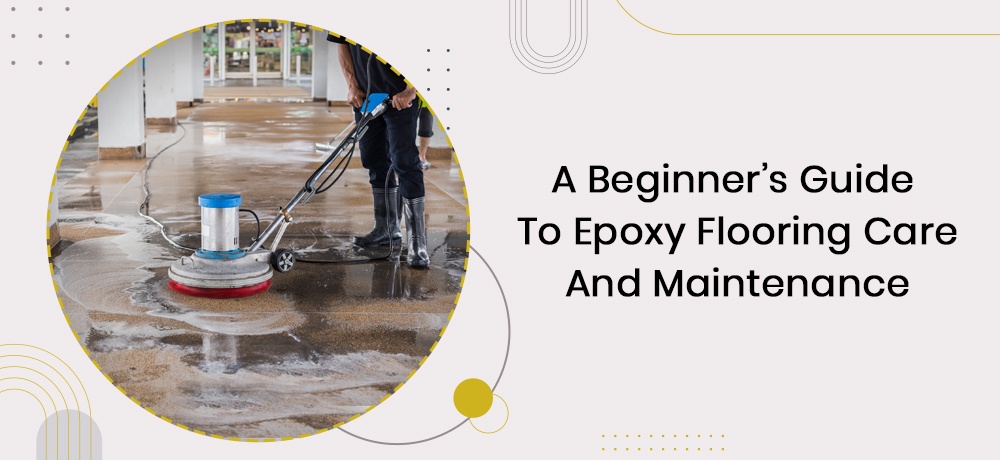 Epoxy flooring is a tough and durable type of flooring that is used for multiple purposes. These include garage floors, sunroom floors, hallways that experience high traffic, etc. Besides their resilience, another advantage of epoxy floors is that they need very little maintenance.
However, just because the maintenance of these floors is limited and simple, it shouldn't be ignored or put off. To obtain longevity out of your floors, you must clean and maintain them regularly. To help you effectively care for your floors and with as little trouble as possible, the experts at City Epoxy LLC. have put together a Beginner's Guide to epoxy flooring care and maintenance. In this guide, we have covered what steps you need to take and mistakes that you should avoid.
Getting Started
Get your equipment ready: Cleaning epoxy flooring is pretty easy. All you need is a bucket, scrub brush, hot water, and light detergent. There is no need for chemicals or additional cleaning equipment. With these simple materials and tools, you can have your floors looking as good as new rather quickly.
Next Steps
Always keep your water clean: When washing your epoxy floors, make sure to use clean water. Once the water starts to change color, make sure to replace it with clean hot water before continuing the cleaning process. Depending on the size of your space, you may need to change the water quite a few times. Doing this will ensure that no dirt remains on the floors.
Use light detergent: With a light detergent you can reduce the possibility of build-up. Using heavy soap-based detergents tends to leave behind a haze that builds up over time. This can reduce the shine and finish of your flooring.
Advice From The Pros
Don't use harsh chemicals: Try to avoid using bleach and any harsh detergents when cleaning epoxy floors, as the chemicals in them will ruin the color and finish of your floors. Use only light detergents that are gentle on your flooring.
Don't use too much detergent: When cleaning epoxy floors, always use hot water and only enough liquid cleaning supplies to cloud the water. As these floors are smooth, they don't need too much lather and soap. Moreover, the hot water will help loosen any dirt and grime, and the light detergent will effectively clean the surface.
Now that you know how to clean and maintain your epoxy floors carefully, you can do so without fear. If you have any other questions or doubts about epoxy flooring, reach out to City Epoxy LLC.. As a leading epoxy flooring contractor in Lancaster, PA, our goal is to exceed your expectations. We've been installing premium epoxy flooring products throughout the US since 2005. We install them on various substrates and applications. Our mission is to provide you the highest quality materials, experienced installers, and a floor that will last a long time.
Visit our website to learn more or contact City Epoxy LLC. today.
---
---