Frequently Asked Questions About Epoxy Floors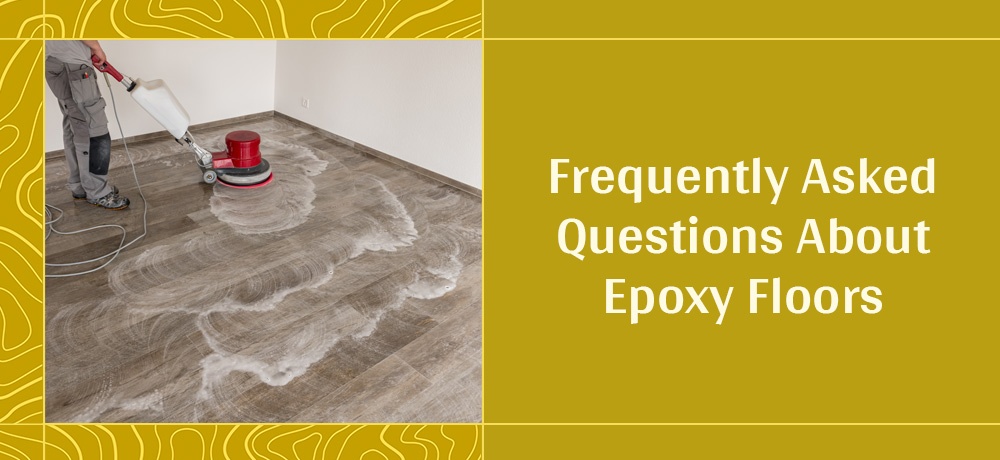 Installing Epoxy flooring can add a touch of class to your building and make it look aesthetically pleasing. However, if it's your first-time installing Epoxy flooring, you may have tons of questions about the whole process but may find it tricky to get all the answers that you're seeking.
So, to ensure you have all your doubts cleared, City Epoxy LLC. wants to arm you with the most accurate information available so you can make the right choice when purchasing Epoxy flooring. To do this, we've answered some of the most frequently asked questions about Epoxy flooring.
1. Is it expensive?
Epoxy flooring is a quality alternative to all flooring currently on the market and is competitively priced, making it excellent value for money.
2. How long will it last?
Epoxy floors are durable like any other flooring, and with regular maintenance, it can last a long time. We also provide floor care products to enhance the materials shine.
3. What colors and styles are available?
Our Epoxy flooring comes in a wide variety of colors and the styles include marble and quartz aggregate.
4. How long will it take to install?
Most floors take a couple of days to install, and there is a dry time between coats, which needs to get factored into a project.
5. Will it get yellowed?
Yes, Epoxy will yellow if it gets no UV protection, so usually, a Urethane of Polyaspartic should be applied as a topcoat.
6. Will stains wipe off?
Most of the time, you will have to scrub the surface to remove the stain. Remember that Epoxy flooring is seamless, so any dirt on the floor sits on the top layer.
7. Does it smell?
Some products have a strong odor but will subside within a couple of hours. To speed up the process, you can provide a little ventilation in your space.
8. Is it slippery?
Most epoxy floors have an anti-skid surface and can always get added to a clear coat. It means you will not have to worry about slipping.
If you have any more questions about flooring, get in touch with the experts at City Epoxy LLC. As specialist epoxy flooring contractors in Lancaster, PA, we provide the highest quality materials, experienced installers, and a floor that will last.
We render residential epoxy flooring, Marina epoxy flooring, and commercial epoxy flooring to our clients. We serve clients across Lancaster, Harrisburg, Reading, York, Hershey, Allentown, Williamsport, Edison, Pennsylvania, Towson, Elkton, Maryland.
To learn more about how we can help you, please click here or contact us by clicking here.
---
---