Why You Should Choose City Epoxy LLC.!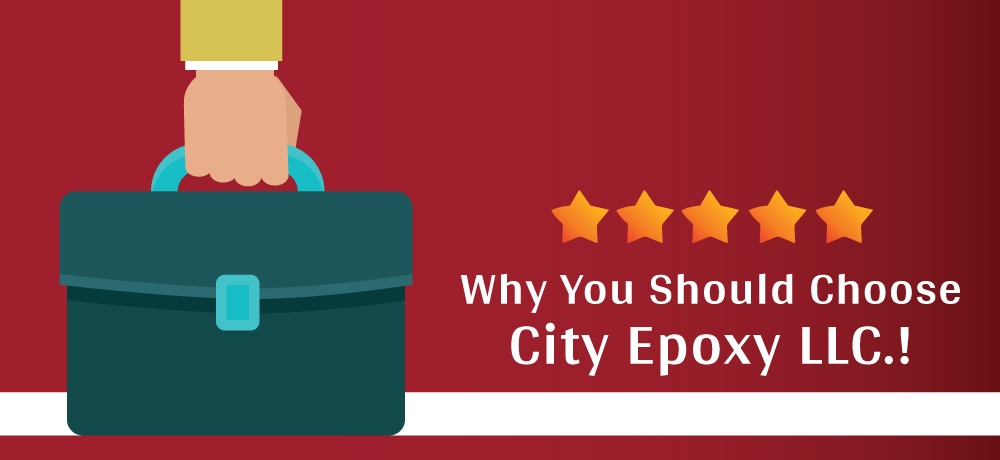 Classy custom flooring adds character to your property, so if you're looking for a flooring contractor, you need to put in a sufficient amount of research to find someone that matches your expectations. You also need to go through the reviews you find online and speak to people who've worked with them.
At City Epoxy LLC., we are confident about the services we provide and will not shy away from giving you references. Besides, we will be happy to tell you why we are the top name in Epoxy flooring installations.
We have been in the Epoxy flooring industry for fourteen years and have numerous happy clients. If you're looking for Epoxy flooring contractors, here are a few reasons why we are the best at what we do.
Vast experience
We have been installing premium Epoxy flooring products throughout the U.S. on various substrates and applications since 2005. Through our interactions with clients over the years, we have developed specialist knowledge that allows our customers to make informed decisions.
Commitment to excellence
Our premium resin-rich flooring has been formulated so that it can be maintained easily, which ensures that we provide the highest quality materials and a floor that will last. Our experienced installers also conform to the best industry practices.
Continuous improvement
We follow the latest trends and are always looking to raise the bar. In this humble endeavor, we have developed new tools for our installers, and advanced training programs for certification, which has allowed us to build a client list that stretches from coast to coast.
Serve various industries
Apart from commercial and residential buildings, our clients have ranged from animal shelters to veterans association hospitals. We also specialize in equipping the fishing and shipping industry with robust and reliable flooring. These particular materials were originally developed for the military in the 1970s.
Provide value for money
We believe that we have the flooring to suit everybody's style, as our clients have one thing in common. They all want a long-lasting flooring, which is slip-resistant, waterproof, has a low VOC and is beautiful. We deliver these specifications with a price that is affordable for everyone's budget.
As reliable Epoxy flooring contractors in Lancaster, Pennsylvania, we ensure that we exceed expectations and always put you first. We specialize in residential Epoxy, flooring marina epoxy flooring, and commercial epoxy flooring.
We serve clients across Lancaster, Harrisburg, Reading, York, Hershey, Allentown, Williamsport, Edison, Pennsylvania, Towson, Elkton, Maryland.
To learn more about the services we offer at City Epoxy LLC., please click here. If you have any questions about how we can help you, get in touch with us by clicking here.
---
---